Preface:

I spent an hour trying to get my poop of a camera to upload things properly to blogger, and I THOUGHT I had... but apparently not seeing as the pics giving me grief are now huge and not properly sized. So, to view the whole pic, click on those of interest. Thanks!
The Neighbors
put on a smashing good time this year for the All Hallow's Eve Bash 2-oh-oh-8. First, we started out as the biggest and best trick-or-treat train in the WHOLE NEIGHBORHOOD!
(Thanks Lauren and Rob for the pics... without me asking...)
Conner
tried
trick-or-treating, but honestly he was thinking "Umm. Dude. You
do
realize you are giving away perfectly good candy,
right
?"
He was also not interested in pictures...
Then, we trick-or-treated back to the Halloween Bash (with exception to Chase & I scurrying ahead of the pack with a few other couples for a much needed diaper change...)
The party was wicked fun, too. Lots of yummy food, the boys had a ball playing games, eating WAY too much candy, watching Charlie Brown and The Great Pumpkin and wishing they could play the Wii set up on a giant screen in the backyard! How cool is this??:
We also walked away with some awesome "prizes":
And I even made a few "Ghostly Bowling Pins" on the fly a-la stuff from around the house/garbage: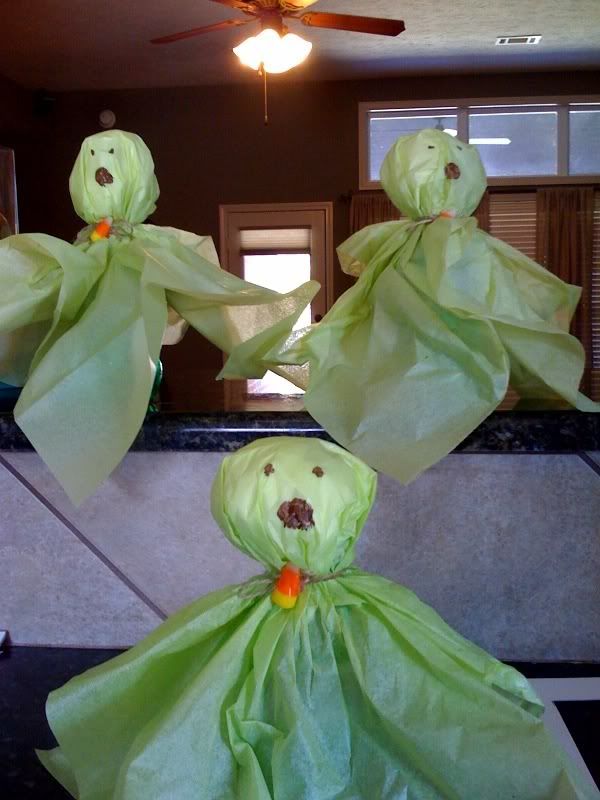 The Monkey and The Dinosaur had a great Halloween. Thanks to The Neighbors for the invite (and the candy. and the pizza. and the games. and cleaning up all the mess.... etc etc etc).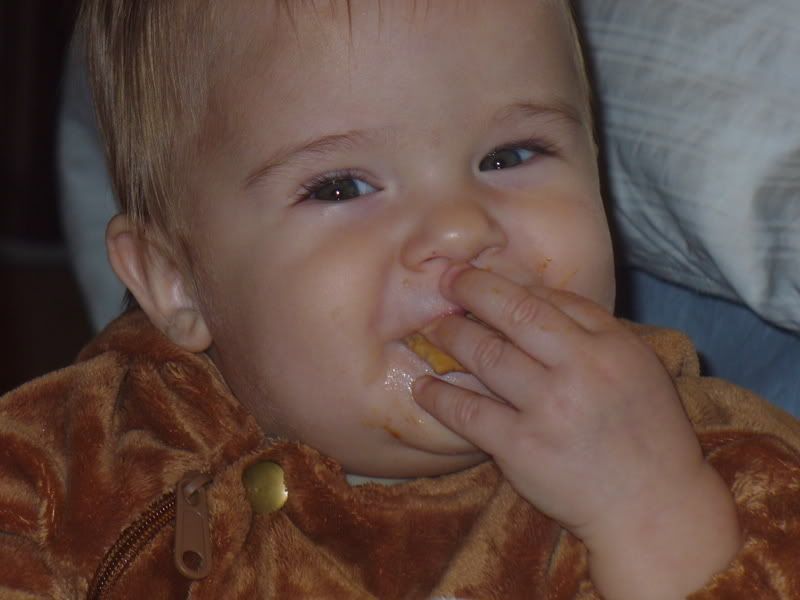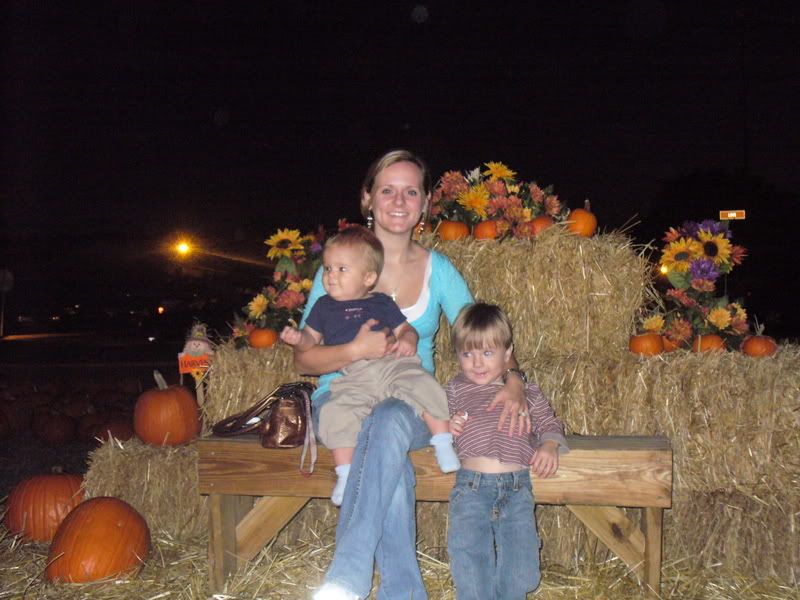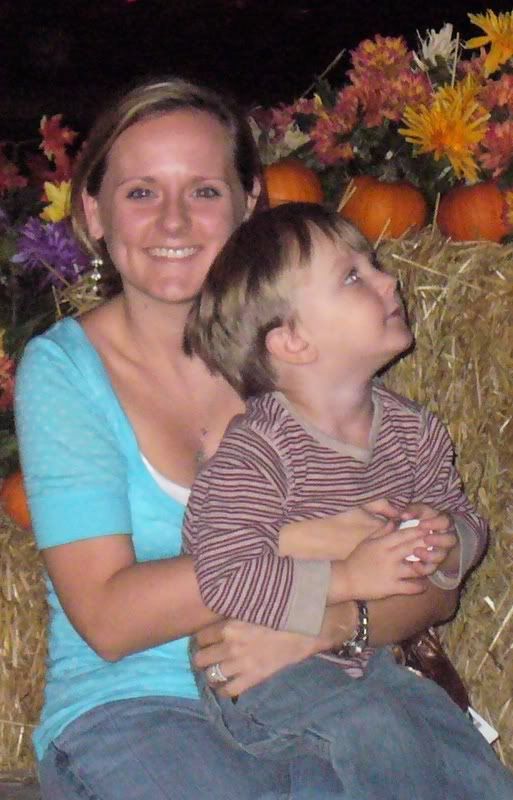 Here's to TURKEY DAY!