It was decided that Chase's favorite thing would be the theme for his 1st birthday bash. This was the result on a cake:
Ok. So there's 2 things incorrect with the previous statement. First being that Pirate Ducks aren't exactly his favorite. But, I needed a large Quacker and the Pirate variety was all they had. Secondly, ducks are his second favorite thing BUT had I requested a 1st birthday cake decorated in his
first
love, it'd looked more like this:
And that my friends would've been COMPLETELY inappropriate. And Publix might have even refused me the free Smash Cake:
Ha. Just kidding. Take off the boobies and his real smash cake is there.
I sure crack me up.
All-in-all, the party was a hit. Chase sported his rocker look, which he was born for. Just kinda his thing. Rock on little man, ROCK ON!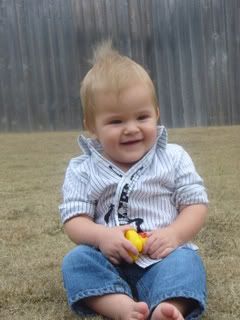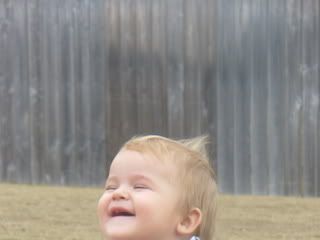 I was laughing to make him laugh, and although it worked, I forgot that in order to take a good picture, I should probably remember to aim correctly at my subject. But with a little cropping, I think this could turn out super cute.
Being a Birthday Boy is HARD WORK PEOPLE!